De Ware Toedracht bij Cambridge Analytica
Het gaat volgens de pers over een overdadig opslaan en analyseren van gegevens. Dat is vérre van nieuw. Het heeft een naam, nl. "Data Mining".
Dat is een IT term natuurlijk. Gezien de beschikbaarheid van nagenoeg onbeperkte (IT) opslag en verwerkingskracht, wordt alle data over alles en iedereen bewaard. Dat zijn gigantische hoeveelheden: denk niet aan megabytes of gigabytes, maar aan terabytes (1000Gb) en petabytes (1.000.000Gb) aan gegevens. Zo'n hoeveelheid wordt "big data" genoemd.
Waar dat Cambridge Analytica sprookje over gaat, is dat dat bedrijf zogezegd iets anders zou doen dan letterlijk duizenden andere bedrijven al bijna twee decennia lang. Noteer dat men er eveneens Trump weer heeft bij kunnen betrekken, dus iemand krijgt extra punten.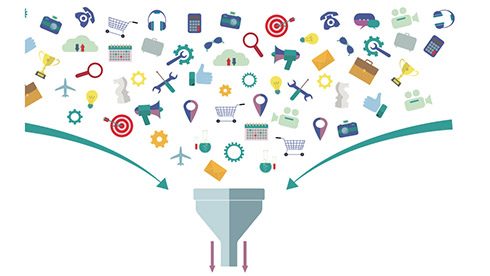 Het is nog maar eens een voorbeeld van geörchestreerd vals nieuws. Wat sommigen lijken ingezien te hebben, is dat de "jacht op vals nieuws" niet lijkt te pakken. De tegenstem wordt nog altijd verspreid. Onder andere door een bepaalde groep Facebook-gebruikers (ik bvb).
Zoals we weten investeerde Facebook nu reeds meer dan een jaar een gesponsord bedrag van vele tientallen miljoenen om die vervelende dissidente stem te muilkorven. Ze slagen er echter niet in.
Men lijkt dus plan B begonnen; nl. Facebook zelf in diskrediet brengen en de gebruiker met een hashtag #deletefacebook er toe te bewegen om zich naar andere platformen te verspreiden in een verdeel en heers-scenario.
Die hashtags wérken regelmatig. Denk maar aan #savealeppo of #metoo.
Planet News heeft echter de indruk dat deze zal falen.